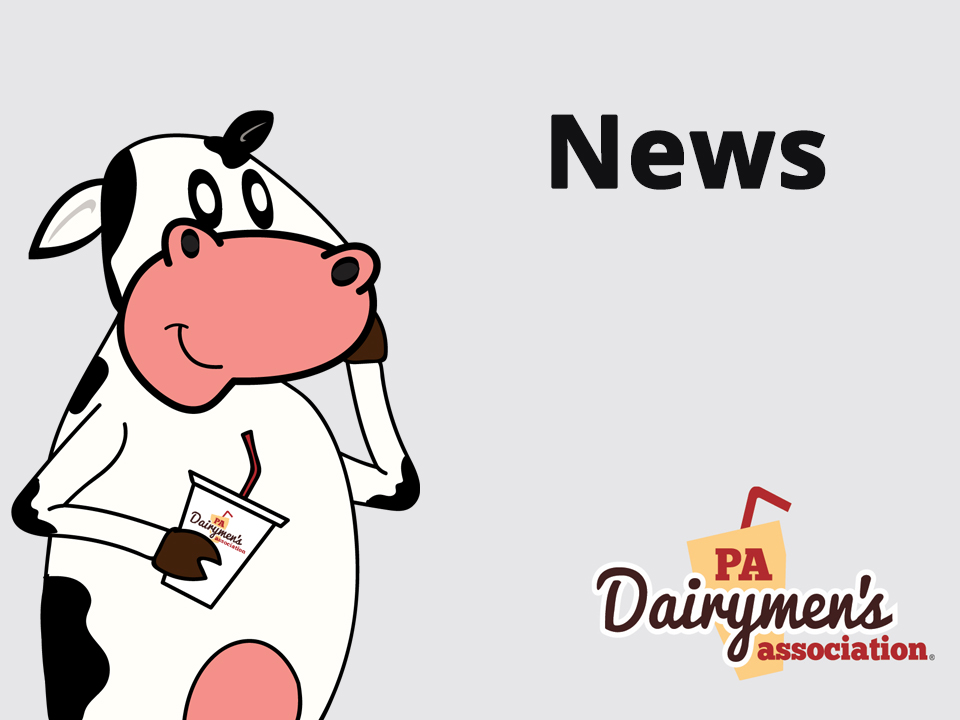 March 12, 2021, Harrisburg, Pa. – Five dairy professionals recently joined the Pennsylvania Dairymen's Association Board of Directors. The Board of Directors guide the work of the non-profit organization with the mission of promoting and supporting Pennsylvania's dairy industry. Alex Baloga, Amanda Condo, Aaron Harris, David Lentz  and Joy Widerman filled the open board positions.
The PA Dairymen's Association's 18-member Board of Directors must agree to serve a three-year staggered term. Board members cannot serve more than six consecutive years. The Board is intended to represent a cross section of the dairy industry, with seats for ten dairy producer representatives, six allied industry representatives, one Center for Dairy Excellence representative, and one representing the Professional Dairy Managers of Pennsylvania.
Alex Baloga
Alex Baloga is the president and CEO of the Pennsylvania Food Merchants Association (PFMA). Alex filled a newly created position on the board to connect better with the retail community. Baloga joined PFMA in 2013 and became president and CEO in 2017. Currently, he leads PFMA's government relations efforts at the local, state and federal levels and manages PFMA's federal, state and Philadelphia Food PACs along with PFMA's Legislative, Pharmacy and WIC Stakeholder's committees.
"The PA Food Merchants Association maintains a close relationship with the PA Dairymen's Association to support our state's strong dairy industry," said Baloga. "I'm honored to join the Dairymen's Board of Directors to continue this strong collaboration."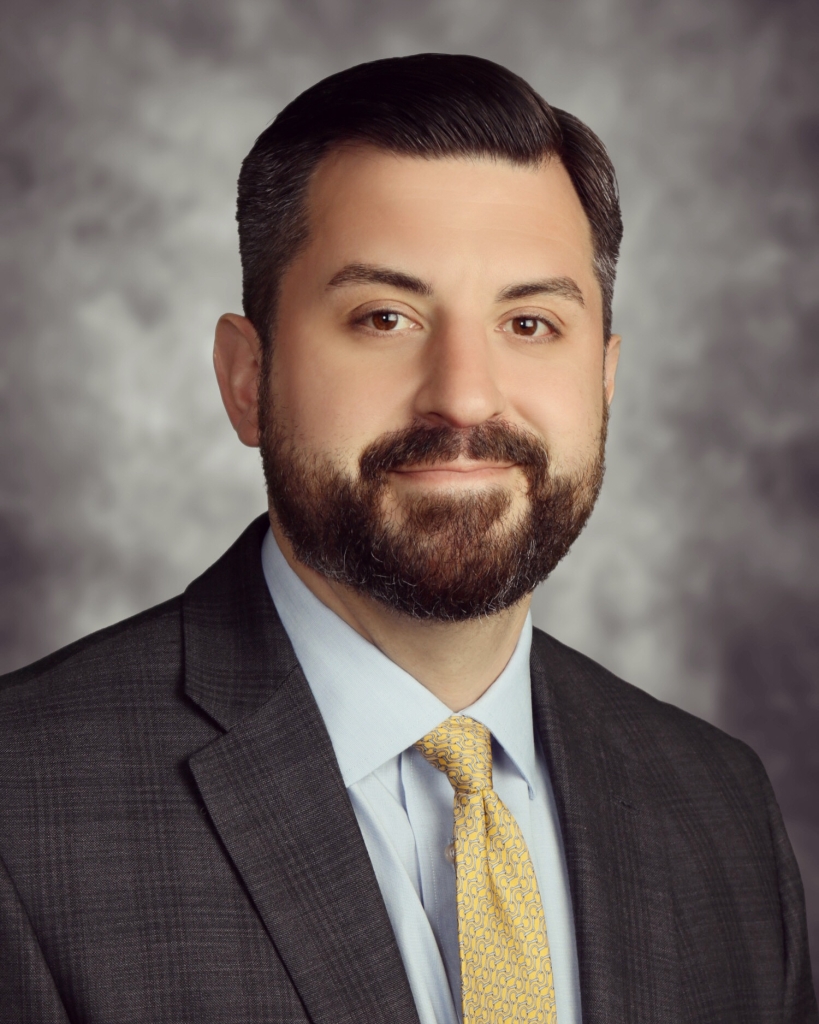 Amanda Condo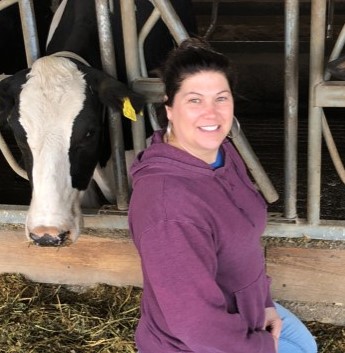 Amanda Condo is filling a board position vacated by Nathan Ulmer. Condo is a dairy producer from Mill Hall, Clinton County, where she is a partner in Paul Dotterer & Sons Inc. where they milk 1,200 cows and farm 3,000 acres of corn, soybeans, wheat and rye cover crops. Condo's role on the farm is to manage the finances.
"I am excited about this opportunity and hope to bring a fresh perspective to an amazing organization that supports and promotes Pennsylvania's dairy industry," Condo said.
Aaron Harris
Aaron Harris fills an open position that was vacated by Kirk Sattazahn. Harris grew up on a small registered Jersey farm in northern Pennsylvania and now resides in Elkton, Md. He is the Conservation Dairy Specialist in Land O'Lakes Eastern Region and works to gather on-farm conservation and sustainability data to support the cooperative and its members' efforts to be good stewards of the land. Harris is no stranger to the Dairymen's Association, having helped in the milk house at the Pennsylvania Farm Show for several years.
"The Pennsylvania Dairymen's Association does great things for the dairy industry in Pennsylvania," Harris said. "I am looking forward to helping the organization move through the challenges of 2020 and beyond."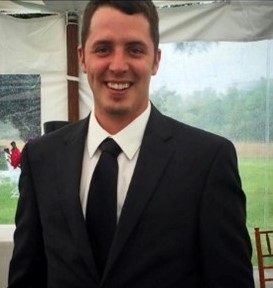 David Lentz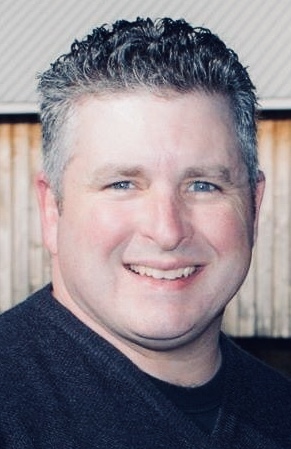 In addition, the PA Dairymen's Association welcomed David Lentz, Executive Director of the PA Holstein Association, to the Board of Directors. Lentz filled an open position that was vacated by Ken Raney. Lentz is the executive director of the Pennsylvania Holstein Association. He manages dairy cattle sales, coordinates quarantine and export projects, and fosters connections between the members of the PA Holstein Association and the dairy industry in the Mid-Atlantic region.
"I am looking forward to serving on the board because I believe in the vision and programs of the Pennsylvania Dairymen's Association," said Lentz. "The organization has consistently provided major benefits to the fantastic dairy farmers in Pennsylvania, and I genuinely appreciate how richly the association supports our youth."
Joy Widerman
Joy Widerman, a dairy producer from Gettysburg, Pennsylvania, was also elected to the Board of Directors, filling a seat vacated by Troye Hill. Widerman is a partner at Jobo Holstein Farm LLC in Adams County, where they have 1,200 cows, 900 heifers and more than 1,000 acres of cropland. Widerman manages the dairy cow and heifer herd. She also serves as a director on the National Brown Swiss Board, is an Adams County 4-H Club leader, and serves as chair for a couple of dairy shows. Her passion is sharing the farm's story through its Facebook presence and through leading virtual farms tours.
"Being a part of the dairy industry has always been a bright spot in my life," said Widerman. "I am excited to get involved with the Dairymen's Association because it's an opportunity to give back and be part of such a great organization."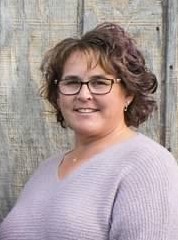 The Pennsylvania Dairymen's Association Board of Directors meets approximately three times a year.
###