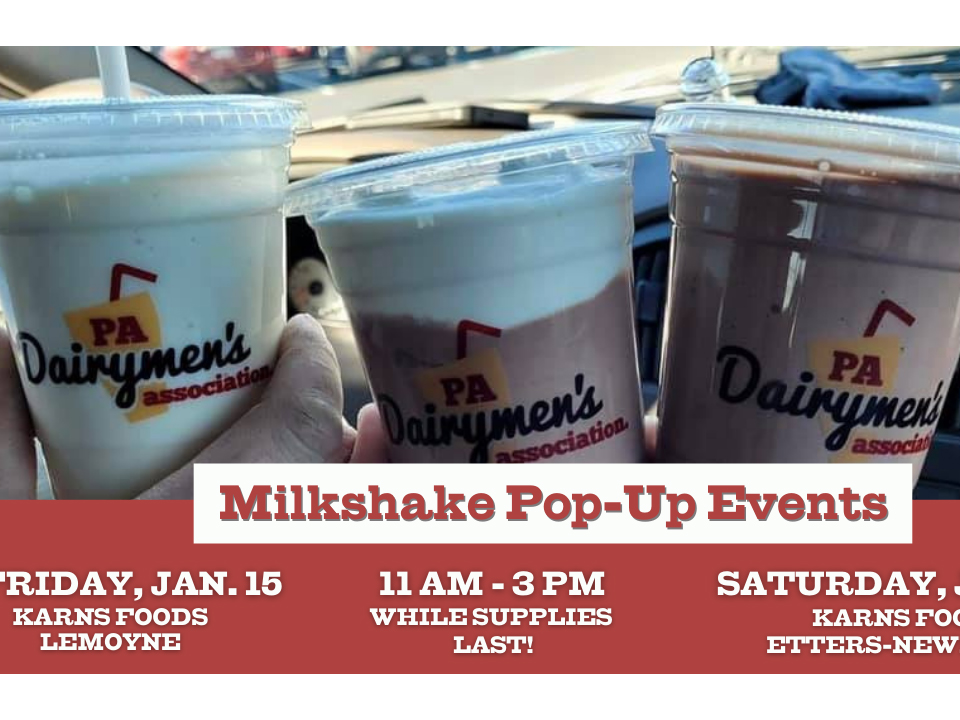 Our NEW "Milkshakes on the Moo-ve" food truck is on the move this weekend and is coming to two central Pennsylvania locations. 
Be sure to snap a photo of you sippin' your shake and tag it with #MilkshakeSmiles
Milkshakes will be available for purchase. All proceeds of our shake sales help to support agriculture education and hunger prevention programs.
Milkshakes on the Moo-ve" Food Truck Events
? Friday, January 15
Karns Foods Lemoyne
1023 State Street
Lemoyne, PA
Outdoor parking lot
11 a.m. — 3 p.m.
While supplies last
? Saturday, January 16
Karns Foods Etters-Newberry
10 Newberry Commons
Goldsboro, PA
Outdoor parking lot
11 a.m. — 3 p.m.
While supplies last