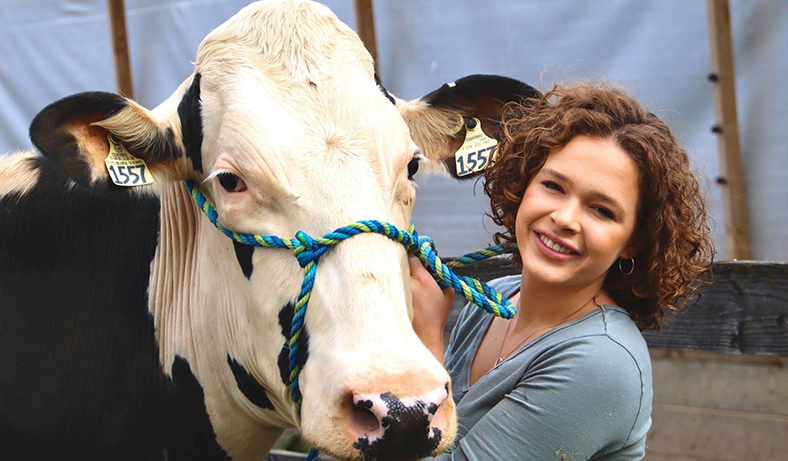 Guest blogger Denae Hershberger is the Pennsylvania 1st Alternate Dairy Princess
The last few months have been a time of divide. Matters such as public health, social and political forces are making it hard to find common ground. While arguments are beginning over the most mundane things, there is one element that continually binds the nation as a whole: agriculture.
Our nation's agriculture legacy is strong. Today, farmers make up 1.3% of the population and they are entrusted with supplying enough food and goods for our nation and the world. As it is June, known widely as National Dairy Month, let's take a look at the admirable efforts that have recently been made by Pennsylvania's dairy industry.
With a surplus of job layoffs, school closing for the year, and businesses being shut down, many people have been struggling to feed their families nutritious meals three times a day. In addition to this, many dairy farmers had to dump their milk due to a surplus. All of this has been causing a slow drop in milk price, which is estimated to be as low as $12 per hundredweight this summer.
As a way to combat all of these issues head on, many counties across Pennsylvania have been doing "milk drops" which allow local families to collect free gallons of milk. Dairy farmers and promoters, fair queens, volunteers assist at these events to connect with communities, so they know that farmers are still working hard for them.
These individuals are working to unify their communities by providing a nutritious, delicious and unwavering food: milk.
Depending on the area, local agriculture businesses, milk cooperatives, dairy promotion committees, and other benefactors have sponsored these events. By participating in milk drops, the community is being strengthened in a time of weakness and helping those who need it most.
While the world is slowly opening back up, we must never go back to the "normal" that leaves dairy farmers struggling from month to month. As we celebrate June Dairy Month, and a return to routine, I urge you to remember dairy farmers and their support by continuing to purchase local dairy foods like milk, cheese and yogurt. It's easy to Choose PA Dairy!