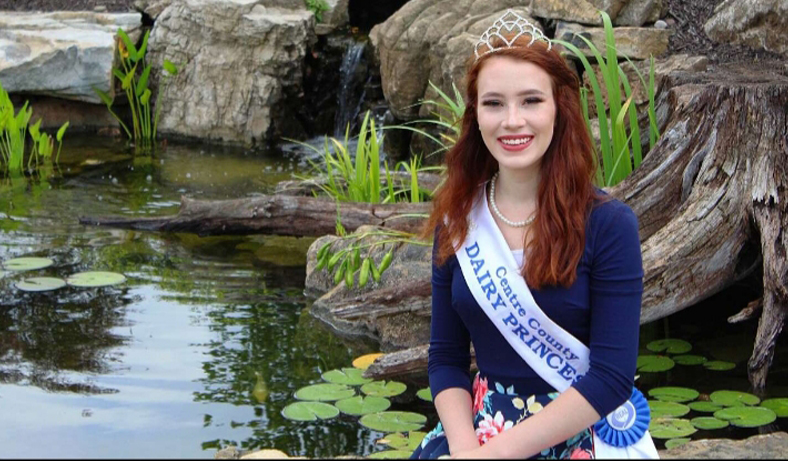 Guest blogger, Laurel Fogleman, is the 2019-2020 Centre County Dairy Princess 
Pennsylvania runs deep with an agricultural heart. Since its founding in 1787, its agricultural communities have been thriving and fostering a love for Pennsylvania land and the animals and crops it produces. When most people think of dairy farmers, they think of things like milk, cheese, maybe ice cream or overalls; but when I hear "dairy farmer," I think of a long-standing tradition of passion.
My family's agricultural tradition began in the summer of 1949, when a local farmhand named Wayne was invited to a neighbors' family dinner after a long and tiring week of fieldwork. At this dinner Wayne would meet a woman named Norma, and the rest, as they say, is history. Wayne and Norma would marry and start their family, or I should say, my family, as they are my grandparents.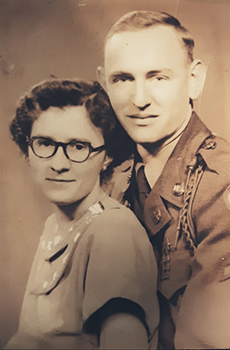 My grandparents, who both came from an agricultural background, wanted to share their passion for agriculture with their own new family. On New Year's Day exactly 50 years ago, they purchased a 42-acre farm in Pennsylvania and began raising their own herd of registered Jersey cows with the Way-Nor prefix.                       
As Harriet Tubman once said, "Every great dream begins with a dreamer. Always remember, you have within you the strength, the patience, and the passion to reach for the stars to change the world."
And this is what my grandparents began, and has led to the present day where I am able to share my agricultural story and my love for the Pennsylvania dairy industry. My passion has given me an opportunity to change the future of our agricultural industries.
As I grew-up, I was proud to serve as an ambassador for the dairy industry as a junior promoter for the Centre County Dairy Promotion team. From that, was the realization of a childhood dream when I was crowned the Centre County Dairy Princess last year.
My reign has included meetings with local and state legislators and public officials about the importance of supporting local dairy farmers, and events where I have spoken to young and old about dairy foods and farmers.
Sharing the stories and work of Pennsylvania dairy farmers is an honor for me. I believe that each farmer has a passion for dairy farming, for the health and welfare of their cows, and for producing wholesome and delicious dairy foods. As one dairy farmer shared with me, "The hard work, the everyday struggles, they are all worth it when I see the smile on a child's face when they get handed an ice cream cone."
This is the kind of passion dairy farmers have for the work they do and it is the kind of story I am proud to share!