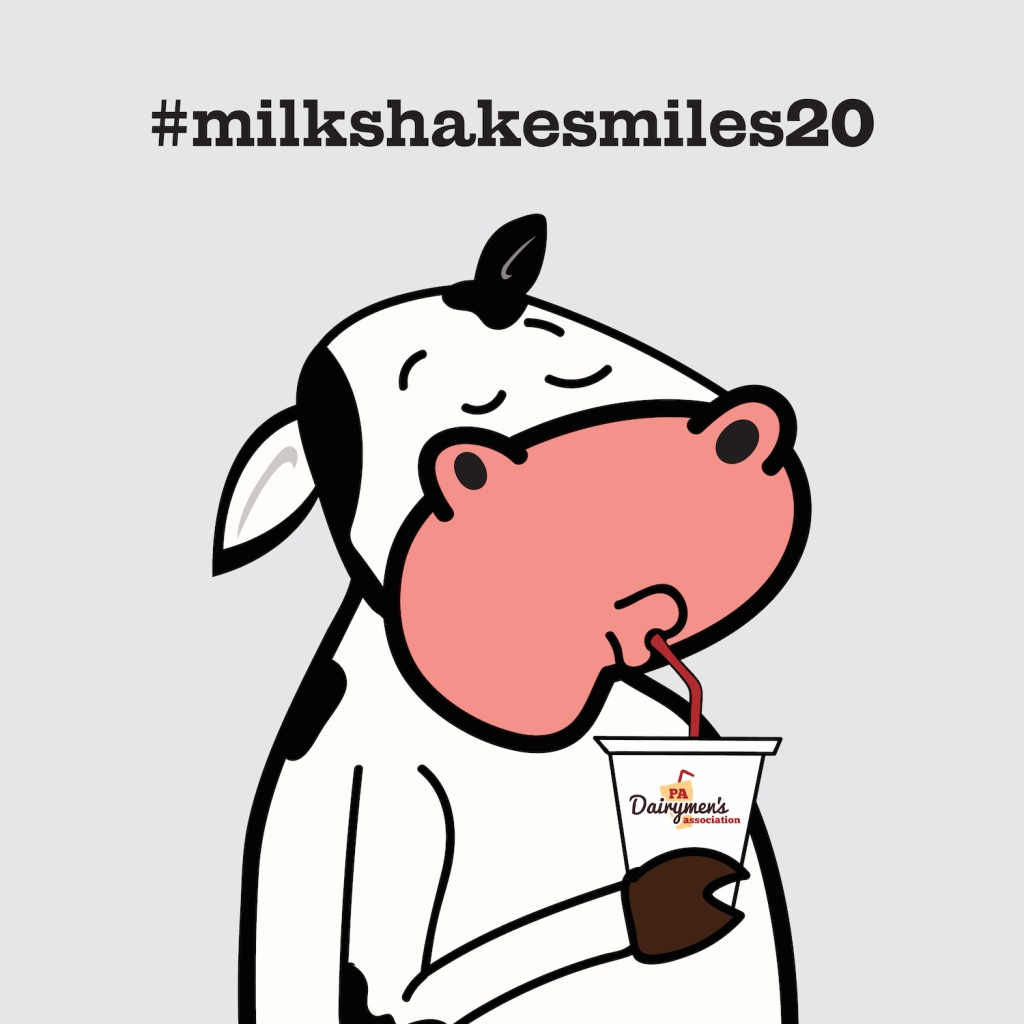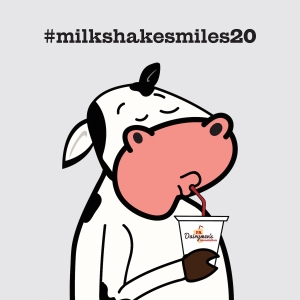 It's the most wonderful time of the year….PA Farm Show time! In just a few days, the 2020 Farm Show will open and our famous milkshakes will be in the hands of all of our fans.
We'll kick-off our Farm Show run with our sixth annual Fill a Glass with Hope event, featuring celebrity milkshake servers, a former NFL player turned farmer, Pa. Secretary of Agriculture Russell Redding, Ms. Senior America Esmeralda Ybarra Hetrick and business and food bank leaders. Join us in the Cameron Street food court at 11:30 a.m. on Friday, Jan. 3.
While the official opening of Farm Show is Saturday, January 4, you can get your hands on a Dairymen's milkshake starting at noon on Friday, Jan. 3.
We have several exciting new things happening at Farm Show this year, including the NEW Grilled Cheese Stix, the use of Greenware cups for our milkshakes and a special appreciation for Military appreciation day.
And don't forget to tag all of your milkshake photos with #milkshakesmiles20 for a chance to win Milkshake Moolah for 2021 Farm Show!
NEW Grilled Cheese Stix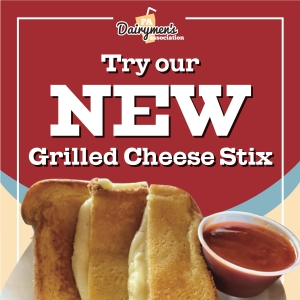 Featuring delicious mozzarella cheese sandwiched between Martin's Potato Bread, the Stix will be served with an optional side of marina sauce. Use the hashtag #GrilledCheeseStix to show us your stix!
Greenware cups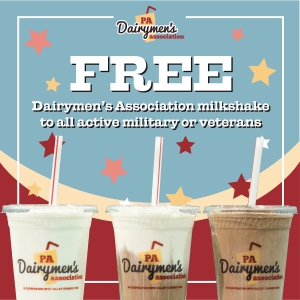 Our milkshakes have gone green! This year, your milkshakes will be served in biodegradable greenware. Just another reason why our milkshakes are THE.BEST.EVER.
Military appreciation day
We're proud to honor veterans and current military personnel during Military Appreciation Day at Farm Show. Bring a valid military ID and we'll give you a FREE milkshake as a thank you.