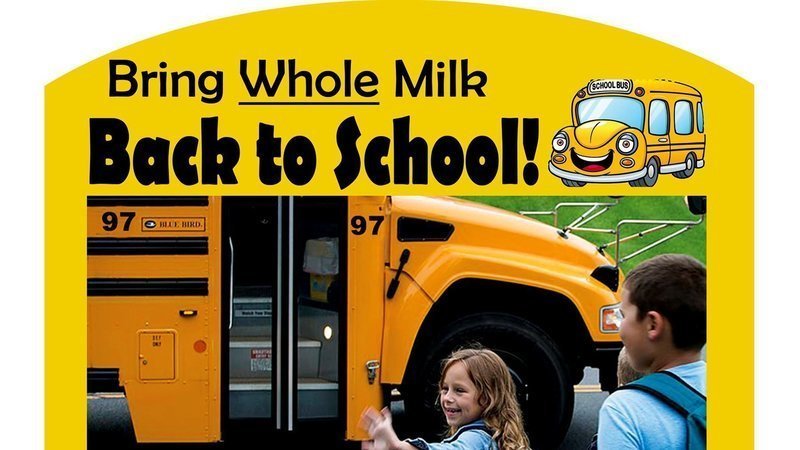 There is a an effort to bring the option of whole milk back to our schools, and the PA Dairymen's Association is proud to support it!
Did you know the federal government only allows fat-free and 1% low-fat milk to be served or even offered at schools? We need your support and signatures to make an impact. Our children and grandchildren are depending on us to bring whole milk back to school! 
Please support U.S. House Bill 832 Whole Milk for Healthy Kids Act and Senate Bill 1810 Milk in Lunches for Kids. Ask for whole milk at your school. And urge your local school boards and other groups to pass resolutions supporting Whole Milk being allowed in schools. 
Health, well-being and learning readiness are vital for our school children to succeed. Children need proper nutrition to grow, develop and be ready to learn. Whole milk (standardized to just 3.25% fat) plays a role.
Since 2008, whole milk has been prohibited for children over 2 years of age in public schools and daycare centers because of Federal Dietary Guidelines that restrict their milk to fat-free or low-fat (1% fat).
Please sign this petition to help bring whole milk back to our schools.