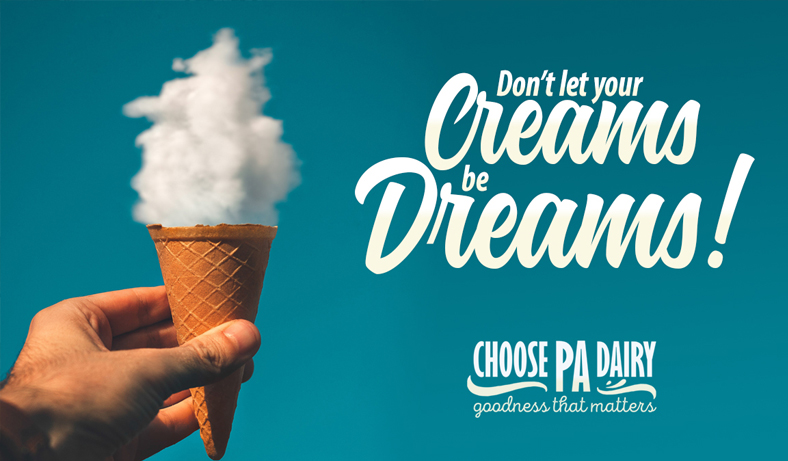 Wanna keep your kids entertained and have a cool summertime treat? Make your own ice cream — you don't even need any fancy equipment!
Here's our go-to recipe:
1 cup Pennsylvania heavy cream
½ cup sugar
1 teaspoon vanilla extract
2 gallon-sized zip-top bags
2 cups ice cubes
½ cup salt
In one bag, combine the heavy cream, half and half, sugar, and vanilla. Seal it carefully, and shake it until everything's well-combined.
In the second bag, combine the ice and salt. Place the sealed bag containing your cream mixture into the ice bag.
Zip the second bag, and shake the whole thing until you've got ice cream (in as little as five minutes!).
Not into vanilla? Play around with flavors and ingredients until you find something just for you. All that's important here is that you #ChoosePADairy, and have fun!