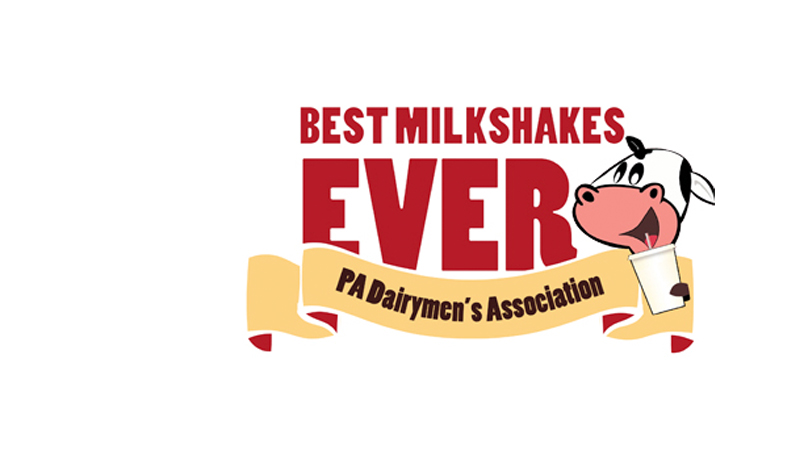 We're only a few weeks away from the taste of delicious Dairymen's milkshakes on our lips. That's right – the 2019 PA Farm Show is almost here! While we're excited for the milkshakes and fried cheese cubes, there are a few other activities happening that you don't want to miss.
Animals, animals, and more animals
There are nearly 6,000 animals to see at Farm Show each year. From cows to pigs and everything in between, you'll feel like you're right on the farm. Think you can see them all in one week?
The Second Annual Calving Corner
Experience the miracle of life and see newborn calves up close as Pennsylvania dairy cows give birth at Farm Show. This is also a great opportunity to ask farmers questions and learn more about how Pennsylvania's dairy farmers work hard every day to responsibly care for their animals and be conscientious stewards of the land and environment.
The Annual Butter Sculpture
The best kept secret in Pennsylvania will be unveiled on Thursday, January 3. What are your guesses for this year's masterpiece?
The First Annual Pennsylvania Farm Show Beer Competition
Brewers will go head to head to compete for first, second and third place ribbons in a craft beer competition. Did you know Pennsylvania ranks number 1 in the US for number of barrels produced at 3.9 million?
Delicious food
You only get to indulge like this once a year, so take advantage of it! With milkshakes, cheese cubes, potato donuts, mushroom burgers and maple ice cream, all of your taste buds are sure to be satisfied.
 Youth Competitions
The true reason for Farm Show – to celebrate and learn more about agriculture and the youth that comprise it. Since the 1930s, a state-wide agricultural show has taken place at the Complex focusing on farmers with animal, fruit and vegetable competitions. The tradition carries on today with the youth competitions.
Farm Show starts Saturday, January 5 and runs through Saturday, January 12; however, you can visit the Food Court as early as Friday at noon as well as see the unveiling of the annual butter sculpture on Thursday. What are you most looking forward to this Farm Show?