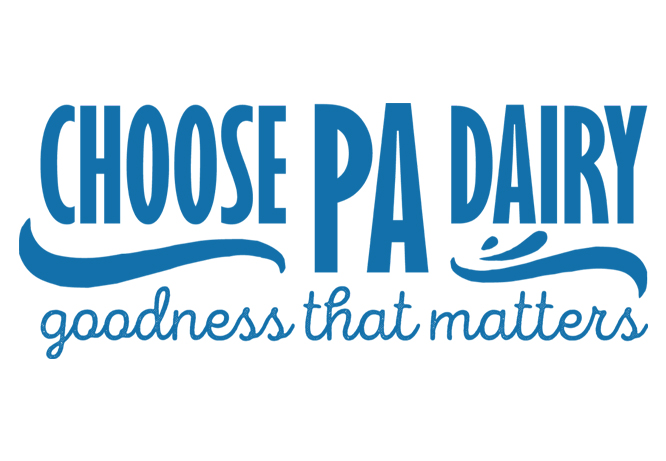 If you're like us, you grew-up knowing the nutritious benefits of milk to our health and our families. Drinking milk and having cheese, yogurt and ice cream was just a part of a daily diet. And driving by the local dairy farms and interacting with the farmers in the community was an important part in knowing were our food came from.
But, lately, you may have seen the news of the current challenges facing dairy farmers and the industry across the state. Can you imagine not having local, fresh, Pennsylvania milk each day? Something you may have taken for granted since you were a child, believing it would always be a staple of your life. That local Pennsylvania milk supply could be in jeopardy. That's why it's important to reach for real Pa. milk in the store. It's nourished our lives and our family's lives. 
The new "Choose PA Dairy: Goodness That Matters" campaign has launched to help educate all of us about how important milk is to consume, whether you are a chocolate, strawberry or white milk fan. Milk has something for everyone. It's rich in calcium and protein and includes vitamins, minerals, carbs and more. Milk impacts the health of our families, grows our local economies and supplies jobs in our region.
Our PA dairy farmers need our support! Please continue to make healthy beverage choices, by choosing PA Preferred® or Code 42 labeled milk at your store or farmers market. It's an easy way to enjoy the abundant supply of fresh, local, delicious Pennsylvania milk. ,   
Next time you need a cold, refreshing beverage, think PA milk, it's goodness that matters to all areas of our lives and to our communities. For stores and places to purchase, visit www.ChoosePADairy.com today.