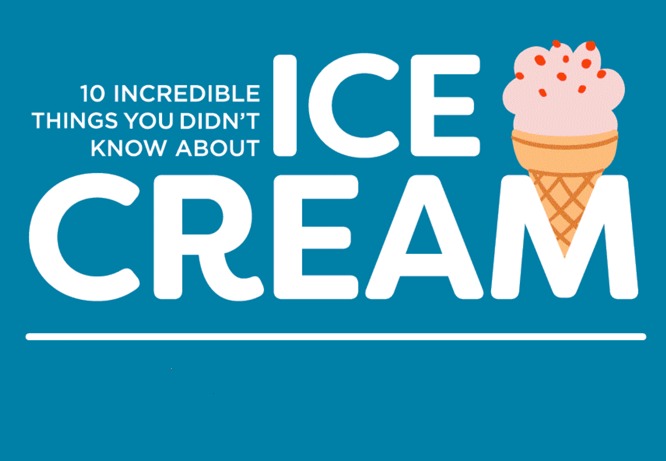 It's the last weekend of July, and your last chance to celebrate July Ice Cream Month! Don't let the opportunity to enjoy creamy and delicious ice cream pass you by – get out with your family and slurp up a cone today.
Our friends over at DairyGood put together this great post: 10 Incredible Things You Didn't Know About Ice Cream. Wow! Did you know that chocolate ice cream was invented before vanilla? We didn't!
Click over to DairyGood for nine more incredible facts that you can share this weekend when you are enjoying your ice cream.